Cupids Millinery Melbourne
Simply the best Hat Shop in town!
Established in 1963, Cupids Millinery is Australia top millinery
We do not just sell hats — we make them and can match the hat or fascinator to your outfit. With hundreds different styles on display, we have largest selection of hats and fascinators in Australia
Visit us and experience personal service like never before.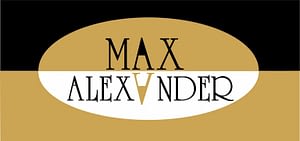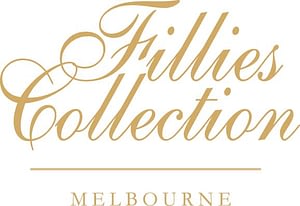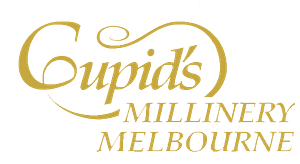 What can our Hat Shop do for you?
Visit our showroom and be impressed with selection of hats and fascinators for any occasion. We offer personalised service and best value.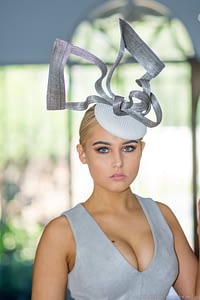 Spring Racing Fascinators
Select from huge range of spring racing fascinators and hats or bring your outfit and let our designers create that special headpiece just for you.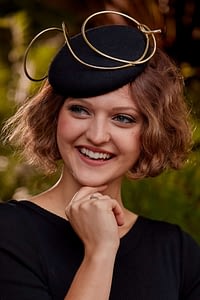 Winter Racing Fascinators
We are experts when it comes to Autumn and Winter racing  fascinators or hats. Come and see our range of felt fascinators and hats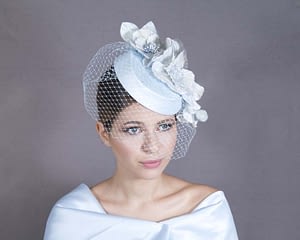 Custom Made Hats & Fascinators
Need a hat for weddings or special event? We are making custom made hats to suit your outfit. Please visit us, bring your outfit and let our team of designers to create that special hat for you.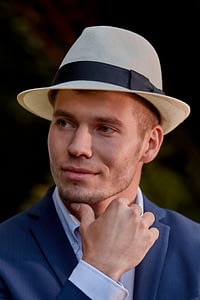 Mens Hats
We stock a range of hats for men as well. Come down and see us!
Australian Outback Hats
We are authorised retailer of Barmah hats.  Visit us and see large range of Australian leather outback hats
Showcase
See some of our creations, then visit our hat shop and get one for yourself
10.00am – 3.00pm
(until Melbourne Cup)

10.00am – 3.00pm
(until Melourne Cup)

Send Us a Message
Send us a message and we will get back to you as soon as we can.
Best boutique
hat shop in Melbourne
opens its door for you
A hat is the most important element of your outfit. Are you wondering why? It's the first thing everybody notices when they meet you. Beautiful headwear serves as an attention grabber that makes it impossible for those around to take their eyes off you. Such a simple, yet elegant accessory helps you create a lasting impression, especially if it is hand-made and fits like a glove. And we are here to make sure it is designed to fit this way. Welcome to Hatshop.melbourne, your best Hat Shop in the heart of Melbourne.
We've been around for over 50 years, and we take pride in being a millinery brand of choice among those who seek fashion. At our Melbourne showroom, you can buy fascinators, designer women's and men's hats, race hats, traditional Australian outback leather hats and other hand-made items that give you a chic look. Our collection is like a huge shop window where you can find a picture-perfect accessory that matches your style.
Buy fascinators
from our store to mak
e your outfit stunning
Have you just bought a sleek figure-hugging dress but feel like your look is not as fancy as you've wanted? The time is ripe to accessorise it with fashion headpiece from Hatshop.melbourne. Choose hats and fascinators at our hat shop and let your beauty unfold fully. We can't wait to pick something classy for your outfit, can you?
Whether you are in the market for Australian outback headwear or second-to-none hats for races in Melbourne, let us arrange a fashion parade for you. At our store, you will have a lovely time exploring the catalogue and enjoying the personalised service. We will do whatever it takes to help you make your outfit complete, adorning it with a fancy hat or fascinator. You have our word.
Hatshop.melbourne is the only hat store in Melbourne where every item can be perfectly tailored to match your style and outfit. We can customise hat or fascinator for you, which is something you won't be offered anywhere else!
Let us make you stand out
Do you have no idea what accessory to wear to a wedding ceremony? Are you looking for something to show up in style at a racing event? No matter the occasion, Hatshop.melbourne will help you look astonishing. All you have to do is pick a hat from our collection and add it to your outfit. We assure you that we've got elaborate headwear for all occasions – even the most high-fashion ones.
Hatshop.melbourne is undoubtedly the best place to buy hats in Melbourne for a few reasons. Not only do we offer you a varied selection of stylish headpieces, but also we care about your budget. Here you'll never find hefty price tags like those carried by items at high-street shops. We are dedicated to creating sophisticated and affordable accessories.
Reveal your beauty in full with the right headwear. Go for trendy fascinators or buy race hats at Hatshop.melbourne because we know what exactly your outfit is missing!